Hi friends 🙌💜
From time to time, I get a DM, comment, or email from fellow international book bloggers, asking about how I receive ARCs (a.k.a. Advanced Reader/Reviewer Copies) and review copies from publishers when I live in a country that's neither the USA nor the UK. I can totally relate to the struggle when it comes to getting those so here's a post on some of my tried and tested ways to get ARCs and review copies.
But, before we get into that, I just want to let it be known that you do not have to be a book blogger to receive ARCs and review copies. As long as you love books and have an account on platforms like Instagram, TikTok, YouTube, or even sites like Goodreads and Amazon, you're eligible to get them!
Now, without further ado, here are some ways you can get ARCs or review copies!
From the Publishers
Some publishers offer opportunities on their sites for readers to get their books for free in return for reviews. For these, you will need to apply and be approved before ARCs and review copies are made available to you (like this one from Penguin Teen for example).
It's tougher to get on the approved list for bigger publishing companies as many book lovers apply for them, but there's no harm in applying anyway. Though, do keep in mind that:
✔️ each publisher has their own specific set of requirements
✔️ the titles they offer are subject to availability
✔️ often, there are limits to how many a reviewer can request at a time
✔️ it's a must (unless it's a low-rating review, which you'll have to inform the publisher) for you to post your review for the titles you've requested
✔️ there may be specific deadlines for each title (ie: to post the review before the publication date, to the post review after, etc) so select wisely!
✔️ if you get approved by international publishers, the titles will highly likely be digital copies
If you're someone who prefers physical copies, it would be better for you to reach out to local publishers. Physical copies can be delivered quickly via local mail compared to international mail (Thus, no worries of missing parcels, missed deadlines, etc).
⋅•✧────── ☾ ──────✧•⋅
From Official Book Distributors Closest to Your Physical Location
An alternative to getting physical books from international publishers is to contact their official regional distributors, though this may not be applicable to everyone.
Pansing (a leading book wholesaler based in Malaysia and Singapore) is the awesome books distributer that sends me physical ARCs and review copies. I'm forever grateful to the team there for providing me with so many opportunities to read amazing titles and for those to have turned out into great reads I would've otherwise not picked up myself (soooo many hidden gems!).
Aside from Pansing, there's Times Reads who've I've seen my fellow local bookstagrammers thanking for their review copies and ARCs. I'm sure there are more out there that I've yet to stumble upon, and that there are wholesalers or distributors in your region who may be doing the same as well.
So, if you're going to reach out to them directly, make sure you get the right email address (ie: don't send an email to their HR or customer service when you should be contacting their marketing or PR team!). Share with them links to your platform, the stats you have (followers, average number of likes, etc), and why you would love to read X or Y book. This also applied if you're reaching out to publishers directly.
PS: Books cost money, no matter what form it's in. When you get a free book to read, make sure you actually read it and keep your end of the deal. The parties involved in bringing the book to life are kind enough to provide you with freebies so return their kindness to the best of your abilities!
⋅•✧────── ☾ ──────✧•⋅
By Joining Blog Tours
Blog Tours (like Caffeine Book Tours and TLC Book Tours) are run by fellow book reviewers, book groups, publishing companies, or PR companies. If you've been around the book side of social media platforms, you've probably seen someone posting about their stop for a blog tour and all.
If not, these blog tours are basically the virtual version of book tours. You can join them by signing up for your choice of a blog tour through the host's sites, or by subscribing to them to receive email invites of new blog tours. The form will require details like what platform will you be hosting your part of the blog tour on, your preferred dates, and what other creative content you'd be able to provide for the tour (ie: book quotes, photos, fan art, and more).
Once selected, you will be provided the physical/digital copy of the book and must review and promote the book (and post any of the other creative content options you've selected) on any of your platforms on your provided blog tour date. Media kits are usually provided as well.
Here are some blog tour posts that I've done previously for Spin the Dawn and Thorn of the Night Blossoms that you can take as examples.
⋅•✧────── ☾ ──────✧•⋅
Via Goodreads
Now that Goodreads Giveaways are region locked to the USA and Canada only, getting ARCs and review copies from Goodreads requires lots of patience and luck. Nevertheless, it's still a viable option as there are definitely times when an author or the rep of a publisher/author will reach out to you with a review request based on your Goodreads profile and activity.
That said, if you have an account:
✔️ make sure that your profile can be accessed by fellow Goodreads users
✔️ actively post reviews on Goodreads
✔️ clearly state your book genre preferences and include a link to your book-focused social media accounts (if any) on your profile
⋅•✧────── ☾ ──────✧•⋅
Via Netgalley and/or Edelweiss
I've never used Edelweiss but I've seen it around and have heard that it's similar to Netgalley. Both sites offer many digital ARCs (also called 'e-galley's) from many publishers all over the world which you can request.
When on these sites, do keep in mind that while requesting multiple books is very easy, it's crucial to keep your feedback ratios (approved requests VS amount of reviews sent) as balanced/high as possible. This means, if not all, then review as many of the titles you've been approved for as you can. And, if possible, don't request any titles that don't really tickle your fancy or you know you won't really like because those can bring your stats down.
That aside, these two places are some of the more accessible and beginner-friendly places for you to start getting ARCs and review copies as some publishers/authors that just want genuine reviews. Netgalley also has 'read now' and 'listen now' (for audiobooks) sections where you don't need to wait for approval and can just start reading/listening to the book as soon as you click on it.
⋅•✧────── ☾ ──────✧•⋅
Through Giveaways
Authors, publishers, and fellow book lovers hold giveaways on their social media platforms like Instagram and Twitter. You can follow your favorites and just keep an eye out for opportunities to join and win free ARCs or review copies!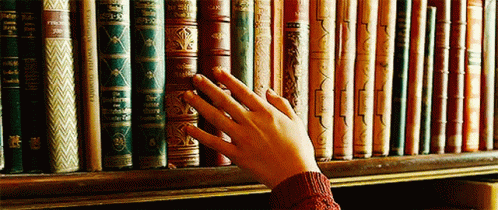 ⋅•✧────── ☾ ──────✧•⋅
Have you tried any of these methods before? Are there any I've missed out?
I hope this post helps you 💜
As always, thank you so much for reading!
Until next time~
| BOOKSTAGRAM | GOODREADS | POETRYGRAM |