Hello everyone 🙌
It's been a while since January arrived but hey, since today's the second day of the Lunar New Year (to those celebrating it, may the year bring you and your loved ones all the blessings, health, wealth, prosperity and more!) I'm technically not too late to wrap up last year? 😂
SWHA 2022 Bookish Stats
In 2022, I've…
Read…
99 books, totaling up to 22,473 pages

Had an Average Rating of…
3.45 ⭐

Largely read books that are
~ Fantasy, Manga, Young Adult
~ Adventurous, Emotional, Dark
~ Medium-Paced
~ Less than 300 pages each
Amazing Book(s) I Read This Year
According to Storygraph, my average rating dropped in 2022, though I think I had a pretty good year of reads!
Among my absolute favourites (all rated 5 ✨) were:
Vespertine
by Margaret Rogerson
Circe
by Madeline Miller
The Song of Achilles
by Madeline Miller
Other amazing reads I rated higher than 3 stars were:
Biggest Disappointment
Okay, this may not be the lowest rated book among my unsatisfactory 2022 reads but I was so confident that I'd instantly love it because of the other two TJR books I read (hence why I wrote that list before I was done reading this!). Sadly, Forever, Interrupted was not what I hoped for. It was so poorly executed that I now no longer buy books after being hooked by the first page 😔
Biggest Surprise
I've been reading more manga, webtoons, manhwa, manhua and such last year but have mostly stuck to the shoujo genre since I've fallen down the villainess/isekai trope rabbit hole. Nevertheless, when I read Blue Period for the book club, I was surprised by how much I enjoyed it. I didn't think I'd could get so invested in a manga about making art!
Reading Challenges
I participated in three reading challenges last year and managed to complete two of them. Seeing how I've been unable to complete any PopSugar reading challenge since I started participating, it made me realise how difficult it is! Still, this year, I'll be joining the same three challenges again — that is, the Goodreads one, the BTS Book Club one, and the PopSugar one as I can 💪
That's a wrap! How was your 2022? What are your 2023 goals?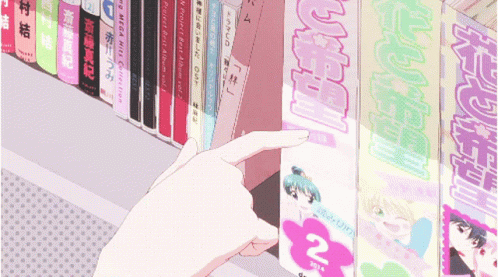 As always, thank you so much for reading 💜
Until next time~
| BOOKSTAGRAM | GOODREADS | POETRYGRAM |